Ticketing System Built Exclusively For Microsoft Teams
Features Designed to Empower
Seamless
Support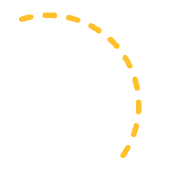 YOUR ANALYSTS WILL THANK YOU
Product Features Designed for
Seamless
Support
A Microsoft 365 ticketing system that matures with your M365 adoption, Tikit is the ideal solution for your organization whether you're an SMB or large organization. Tikit is adaptable to your business' needs and works how your analysts prefer to work. Easily streamline your help desk operations using a tool you already invest in. With conversational ticketing built exclusively for Microsoft Teams, Tikit is your one-size-fits-all hub for work and collaboration.
Maximize value from an investment you've already made.
Ticketing Features
Where You Work
With so many options to stay connected, you don't want to chase a ticket around through different platforms and devices. Built exclusively for Microsoft Teams and the M365 ecosystem, Tikit works wherever you choose to work, without missing a beat.
Add A Support Ticketing Solution To Your Existing Microsoft 365
Get ticketing in Teams using M365 authentication, taking advantage of your existing Microsoft investment. You can install Tikit quickly at a low monthly cost with simple features, and there are no limits on the number of users.
Convert Unexpected Chats into Tickets
Create and track requests natively in Microsoft Teams when employees ask a question or need support.
Choose How You Want to Prioritize Requests to Deliver Greater Value
Take control of your day: rules-based automation and event-based workflows create order and balance across your support team, enabling assignable triaged requests. IT can be more proactive and strategic.
Organize and Group Tickets By Department, Ready for Triage
Use groups to actively manage and triage tickets. You can assign a specific ticket to certain group, filter tickets by a group and create automations by groups. Tickets are easy to filter and find, with your assigned tickets easily accessible in "My Work".
Meet Tikit's Virtual Agent, Your End Users' Solution to all Their Ticketing Needs
Virtual agents in Teams elevate the support experience, automating ticket routing while empowering employees to help themselves.
Employees can find answers and submit tickets without human interaction
Automatically serve up chat-based KBs using out of the box AI and NLP
Build custom forms for common tickets and tie them to KB responses
Quickly Build Your Automated
Response Knowledgebase
Create automated responses to recurring questions, reducing manual time for your analysts. Apply templates with pre-defined properties, custom forms, and utilize a full WYSIWYG editor for response customization.
Deflect Common Questions
With Automated Answers
Empower employees to resolve their own requests and improve support workloads with AI ticket deflection.
Simplify Information Gathering Before a Ticket is Created
Apply templates with pre-defined properties and custom forms to your AI automated KB responses to improve the information gathered before an analyst even touches a ticket.
Reduce Unnecessary Calls
and Confusion
Easily attach documents, images and screenshots direct in Tikit with attachments to illustrate the issue without needing to schedule time with the analyst.
Explore Tikit's
Premium
Features
Use Tikit to plan placeholders right how so the pieces fit together.
Use Timeline to plan projects right how the pieces fit together.
Use Tikit to plan placeholders right how so the pieces fit together.
Single Sign-on With Microsoft 365
Use Timeline to plan projects right how the pieces fit together.
Use Tikit to plan placeholders right how so the pieces fit together.
Easily Attach Files & Documents
Use Timeline to plan projects right how the pieces fit together.
The business is asking more of IT. Shouldn't you expect more from your ticketing system?
"By 2023, 75 percent of Forbes Global 2000 companies will commit to providing technical parity to a workforce that is hybrid by design rather than by circumstance, enabling them to work together separately and in real time." – IDC
Built by Microsoft Service Management
Experts
Tikit is a division of Cireson
Since 2011, Cireson has been the market leader in delivering powerful, Microsoft-Centric ITSM and ITAM products to hundreds of global customers.
Cireson is a Microsoft Gold partner in the IT Service and Asset Management industry.
Start your free 14-day fully functional trial. No credit card required.